PEACE ARCH NEWS - FunFest brings on the softball fun at Sunnyside
---
---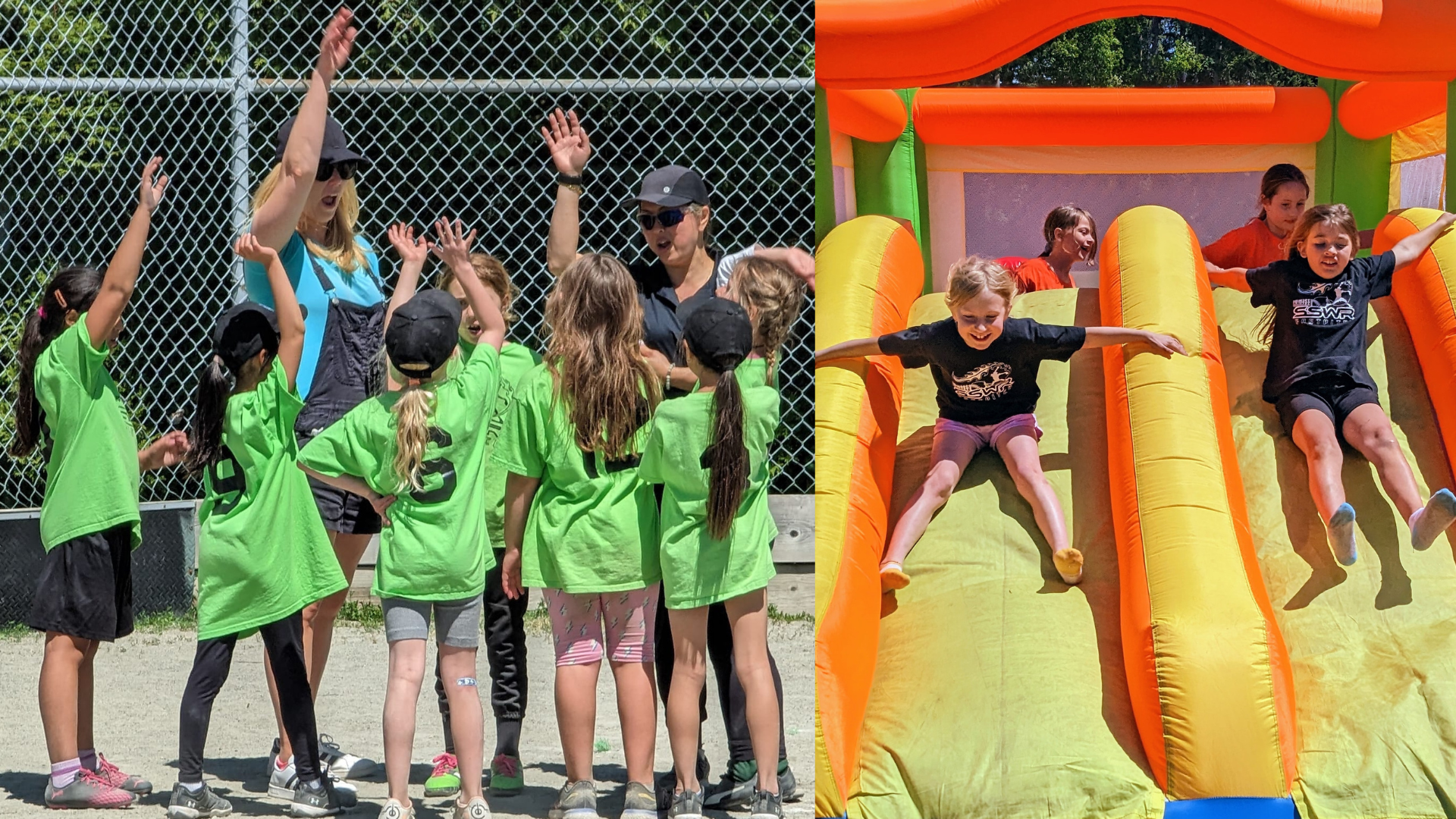 ---
FunFest brings on the softball fun at Sunnyside Park in South Surrey
There was a ton of fun happening at the South Surrey White Rock Minor Softball Association (SSWRMSA)'s FunFest 2023, a 'play day' historically hosted at the end of softball season for Learn to Play, U7 and U9 players.
The event, hosted at Sunnyside Park in South Surrey, allowed each team to play two games each, and featured a lunch as well as bouncy castles, face painting, balloon animals and other fun festivities.
The celebration of about 200 young softball players couldn't happen without the help of so many people who volunteer their time, said SSWRMSA president Thomas Bell.
"Now, more than ever, we feel it is really important for children to feel part of their larger community. Our softball association is one big family. We wanted to let our youngest players know that they are an important part of this family," Bell said Monday.
"Making it fun and memorable, makes for happy childhood memories."
The Learn to Play and U7 players spent their Saturday at the park, while Sunday was for the association's ten U9 teams.
"It was a beautiful day for our U9s to come out and play some games, have a picnic in the park, jump in the bouncy castle, get their faces painted and go home with a balloon creation and a medal around their necks," said a SSWRMSA Facebook post.
"Our ten U9 teams and their families filled Sunnyside Park with their joy, enthusiasm, smiles and great sportsmanship!!!"
Visit sswrmsa.ca for more details on minor softball on the Semiahmoo Peninsula.
READ ORIGINAL ARTICLE
https://www.peacearchnews.com/sports/sswrmsa-brings-on-the-fun-at-sunnyside-park/
---
@Canucklehedd
tricia.weel@peacearchnews.com
Like us on Facebook and follow us on Twitter.