Ramp Team Information
---
RAMP Team APP (requires a team app license)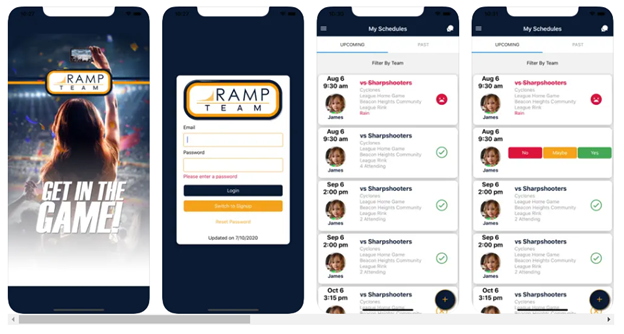 SSWRMSA uses the Ramp Registration / Web for association registration and web site maintenance.
There are two ways to view / access / input information into RAMP for Teams
Directly into the APP (requires a license)

Enter Practices / Games / Events

Players / Staff indicate their availability for above
Parents / Players / Staff can sign up for assignments for team duties

View Roster

Rosters are populated by the ramp registration system

Chat with Parents / Players / Staff

Using the Web Portal for your team (does not require a license)
For teams that want to use the RAMP team app to manage their team - the association will purchase a license on your behalf once you let us know that this is the case.
During testing - we discovered a glitch in the privacy settings for Ramp web, so for now, our team pages will not be accessible from the main website, however, they can be used behind the scenes by our teams, for team management.
---
Ramp Web Portal (does not require a team app license but does give you access to your roster and contact list)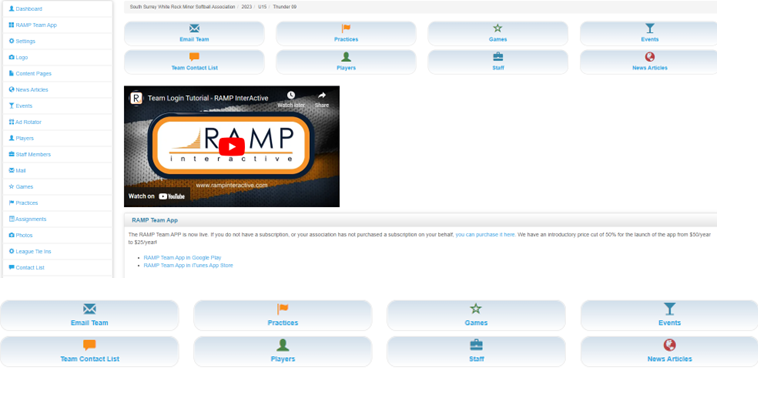 Team Admin staff (coach / team manager) can enter information into the web portal for your team
See Players on your roster
Add Practices
Add Games
Add Events
Enter assignments for Practices / Games / Events
Contact List
If you are an Head coach and have not received your user name and password to access the web portal for your team - please email registrar@sswrmsa.com.